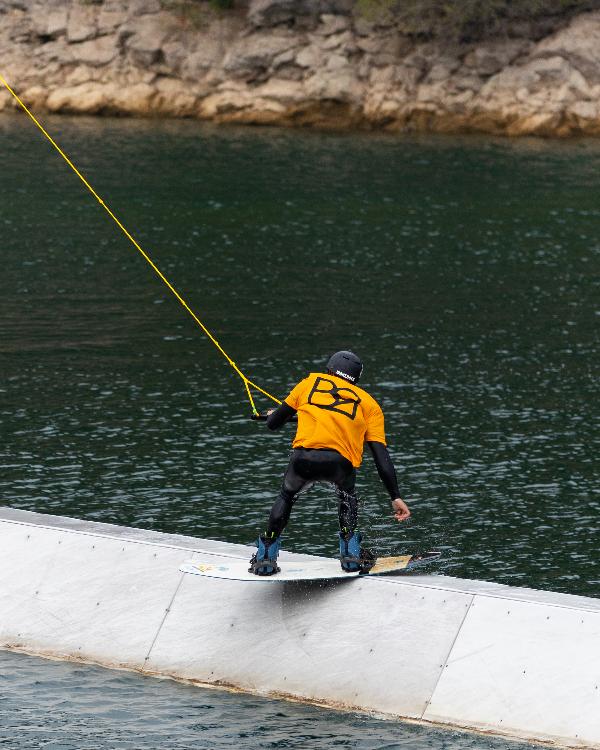 Working With Us
Every season the Ballyhass Team provide the ultimate outdoor expereince possible to both our customers and our instructors.
Our Team are at the core of everything we do. They are the face and voice of Ballyhass, and their enthusiasim is the reason we have been able to grow into one of Ireland's leading outdoor providers.
Instrcutor lead activities provide a opportunity for participants of all abilities to experience the great outdoors.
Members of Team Ballyhass get to experience the best of the Irish outdoors, both while on the job and through our "Staff Mondays". Along with this, Team Members will also receive consistant training and upskilling, discounts on wakebaording and discounts on our watersports pro-shop.
What we are looking for;
What sets us apart from outher providers is that we hire on ability and personality.
What we look for from all our instructors is a high level of
Enthusiasm
Empathy
Friendliness and outgoing personality
A can-do attitude
An ability to learn and improve
Site specific activity training will be provided to all Team members.
Our instructors generally fall into two categories based on the seasonal availablity.
Full Season Outdoor Instructor
(Avaialble April to October 2022)
Every season we recruit outdoor instructors for our full season (April to October). Outdoor instructor qualifications is a bonus but not essential to applying. Everyone that joins Team Ballyhass will receive expert training to make them the best outdoor instructor possible.
Some desirable qualifications include (but not essential):
Lifguarding (Pool and Open Water)
Kayaking Instructorships (ICU, BCU, WSA)
SUP Instructorship
Ropes or Climbing qualifications (SPA, ERCA)
Mountain Leader Skills
For anyone looking to rpogress their outdoor career there are many extra senior roles available.
We also have on-site staff accommodation available.
So if you are looking to have a season full great outdoor experiences fill in that application now.
Outdoor Instructor Available April to October 2022 Application
Summer Outdoor Instructor
(Avaialble May, June, July & August)
Each season in both Ballyhass centres we hire and train outdoor instructors for the busy Summer period.
We have a comprehensive training pathway that will lead to the majority of candidates becoming experienced Ballyhass Instructors.
Our basic training includes
First Aid
Soft Skills
Group Management
Ropes OR Water Skills
Once completed, instructors will have the opportunity to progress within other areas of Ballyhass that plays to their strengths and interests.
The trainee instructor role is perfect for anyone available to work for the entire Summer, mostly Transition Year students or College Students.
Outdoor Instructor Available Summer 2022
If you are in third level education you need to be available from May to August & September Weekends
If you are in second level education you need to be available June to August & September Weekends
(Please note we do not consider applications from leaving cert or junior cert students due to clashes with the training schedule and exam times).
We will only accept applications through the online portal above (Please do not hand in hard copies to the Ballyhass Reception or Postal).
Once we receive your application we will note it and we hope to conduct interviews in early Spring 2022.
Our Values
1. Deliver the Best Possible Outdoor Experience
This will be the core of your decision making and is what makes this such a rewarding role. Everything we do is about constantly improving our outdoor experiences. It will guide your day to day and ultimately will be what puts the smile on your face at the end of each day.
2. Committed to Safety through Learning
We work in a dynamic industry that is constantly changing and evolving with new technology and training techniques. Our operations team work hard every year to constantly work with you throughout the season to ensure you are at the peak of your confidence. They encourage and develop you in order for you to get your most out of your time with Team Ballyhass. We have built our custom training software so you can monitor your upcoming training and assessments at all times through your development.
3. Personality, Passion & Fun
To deliver the best possible customer experience we need you to show your personality and shine. We stray away from scripted dialogues and encourage you to put your own spin on sessions. Our customers may only get one chance at an experience like this and it will be you that makes it the highlight it should be. Fun is a priority not only for our customers but for our Team as well. Each week during the summer we run staff evenings on and off site where you to can enjoy the outdoors.
4. Maximum Participation
As a company we are striving to get EVERYONE active outdoors. That means we need to open our activities up and make them accessible to all. You will be challenged to bring this concept into your sessions and make sure all your group gets the most out of the activity. For some one step on a ladder is a bigger achievement then being first to the top. In 2021 we are expanding are age profile and looking at more inclusive outdoor activities for all.
5. Adapt, Adjust & Accommodate
A core principle of your training. To achieve all our values we require our team to Adapt, Adjust and Accommodate to all situations at all times of the day. Practically this means time changes, number changes, accessibility issues. Our job is to make these operational issues invisible to the client so that they have the best possible experience.
6. Engaging Communities
Part of team Ballyhass are our development officers. These are team members tasked with engaging and creating outdoor communities that encourage people not just to have a first outdoor experience but to begin a journey into outdoor lifestyles that can last for decades and spread to our friends and families. SUPing, Kayaking, Swimming, Archery, Axe Throwing are all good examples of where you can get involved and make a bigger difference to the local community.
7. Embrace the Outdoors
We want to raise awareness of the power of being outdoors. We want to make the outdoors and outdoor lifestyles accessible to more and more people. We need you to realise the importance that Team Ballyhass plays when trying to achieve this mission.