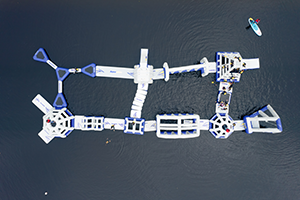 It's safe to say that no one knew what 2021 would bring. However, as the season went on, one thing became clear. Everyone found an appreciation for the outdoors. And we at Ballyhass were delighted to facilitate so many people rediscovering what is possible in the Irish Outdoors.

Sometimes we forget just how amazing of a country we live in and what is on our doorstep. With us so many were able to emerge from lockdown and have new experiences and make new memories. Whether it was through our outdoor education tours, our weeklong summer camp program or a splash and dash in the water to cool down in the Summer sun, we did it all.

So Thank You to everyone that made Ballyhass a part of their outdoor Summer Experince and we cannot wait to welcome you back fresh in Spring of 2022.

P.S.
Keep an eye out for some very exciting news coming your way next season. We got plans!